On the 24th of October 2009, the RFPB was booked to play a headline show at Glasgow's Oxjam music festival. Unfortunately, our drummer at the time couldn't make it, which meant we needed a replacement. Luckily, we found Woody, and he masterfully stepped up to the plate. The RFPB as we know it was born on that day.
Now, five years and hundreds of gigs later (all over the UK, including King Tuts and the Barras), we're celebrating in style with a weekend of gigs (24th-26th October) culminating in an all day concert in Glasgow. Full details of the shows in Inverness, Dundee and Glasgow are on the gigs page.
We are putting together a mega line-up consisting of the RFPB, RFPB alumni, new friends, and some old touring friends who have helped us out over the years.
Currently announced acts for the All Dayer on Sunday 26th October at The Roxy 171 in Glasgow.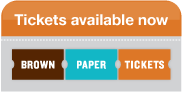 Algernon Doll
http://algernondoll.bandcamp.com/
One of my favourite musical outputs from Glasgow in recent months, Algernon Doll has played a fair few shows with us in the past before going on to much greater things (BBC Big Weekend being an example). Current album Omphalic is out now on Struggletown Records
Chris Devotion
http://chrisdevotion.armellodie.com/
Straight out of Glasgow with a bunch of Elvis Costello records under his arm, Chris plays pop-rock music in the vein of 80′s alt-rock-pop. Genuinely great. Appearances at T In the Park and Go North under their belt, and a new record, Break Out, out now on Armellodie.
Daniel Versus The World
http://danielversustheworld.bandcamp.com/
Piano pop-peace-punk from Durham via London. We've played tonnes of shows with Daniel and are ecstatic to be bringing him back to Glasgow. Start practicing your clapping now.
Joe McCorriston
http://joemccorriston.bandcamp.com
Acoustic story telling from Morecambe in the vein of Frank Turner, Billy Bragg and Sam Russo. I first encountered Joe when he started coming along to my Manchester shows, since then we've played many shows together, and so it's only right that we have him come up to Glasgow and play for you.
Highland Park Optimist Club
https://www.facebook.com/highlandparkoptimistclub
Gruff acoustic alt-country from the highlands, Paul was a massive help to us on our In Death Do We Part tour and it was only fitting that he opens the show for us.